Hollywood Stars and Starlets Have a Secret
It's in the Sauce!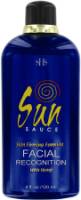 Houston, TX, Ever wondered how those Hollywood stars and starlets look so great? The secret isn't in what they eat, how they work out, or the life they lead… The real secret is in what they use on their skin. Moisture is what keeps the skins appearance youthful, refreshed, and healthy. Moisturized skin can defy age.
Of course having access to trainers, nutritionists, estheticians, cosmeticians, and plastic surgeons can also stay the effects of aging for the rich and famous, but for those of us less well heeled there is still hope.
The best way to moisturize your skin at home is through "balanced saturation". Balanced saturation is accomplished by directly applying a complex blend of vitamins, minerals, amino acids, and emollients to your skin to replenish, repair, and maintain the skins structures. In order to distribute these ingredients to your skin effectively, it requires an advanced delivery system, and the worlds most refined "balanced saturation" home delivery skin care system is Facial Recognition by Sun Sauce.
Facial Recognition is a sophisticated skin saving, age defying blend that delivers rejuvenating natural ingredients and moisture to your skin on a cellular level.
Facial Recognition is scientifically engineered and utilizes world-class ingredients that are usually reserved for the mega wealthy.
You can't stop the process of aging, but you can minimize its effects through proper skin care. Used daily, Facial Recognition by Sun Sauce is a complete skin care solution.