Houston, TX - Sun Sauce went global in 2008 as the official skin care sponsor for the United States Miss Earth Pageant. The United States Miss Earth delegates are informed, goal-oriented and committed to playing a part in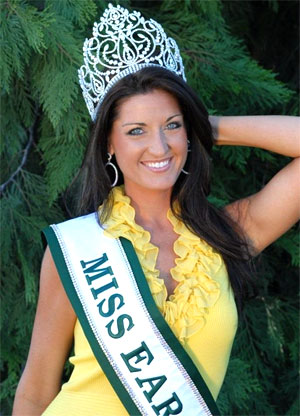 preserving and protecting the environment for future generations.

With the havoc Global Warming is having on our planet, taking care of our skin is more important that ever before said Lisa Fores- Miss Earth United States. Sun Sauce Moisturizing Sunless Lotion provided me with the healthy glow that a sun tan provides without the harmless and damaging effects of the sun's rays. The added moisturizer kept my skin soft and supple, unlike other sunless tanning lotions and was streak free and easy to apply. Thank you Sun Sauce for providing the 2008 United States Miss Earth delegates with your exceptional product.
"So many people have become skin conscious and unfortunately this has scared many people into believing that having a little color is a bad choice. Our Sun Sauce line provides a single, intelligent product solution that delivers great moisturizing ingredients for your skin and simultaneously adds a hint of color without the sun" Hansen said.
Dale Hansen has been skillfully creating, blending, and manufacturing quality skin care products for almost 17 years. The Sun Sauce product line offers a medley of great sunless tanners and moisturizers that can help you pull of that kiss of color without a hitch. Whether you are seeking a deep tropical tan, or a subtle touch of sunless. Sun Sauce products can manage all of your moisturizing and sunless tanning needs in one convenient application.
Sun Sauce products are available at select retail locations, or available on line at www.sunsauce.com 800.275.2855